Dear ACLAMO Supporter:

This newsletter brings you warm greetings from all of us at ACLAMO Family Centers and a glimpse into some of ACLAMO activities over the past few weeks.
As I begin my third month as executive director, I continue to be amazed and encouraged by the high quality and the hard work of the ACLAMO staff, the faithfulness of our volunteers, and the dedication and commitment of the many individuals we serve. If you would like to visit us, I would enjoy meeting you. Please don't hesitate to send me an e-mail at [email protected]
Each reader's interest, volunteer work and financial contributions are essential as we work together to accomplish ACLAMO's mission of providing vitally needed programs which foster self-sufficiency, academic excellence and economic success.
Enjoy the fall!
Sincerely,
Nelly Jimenez-Arevalo
ACLAMO Executive Director
[h2title title="CARLOS RUIZ HOSTS ACLAMO FAMILIES "]
Each year since 2012, Philadelphia Phillies catcher Carlos Ruiz has invited children from ACLAMO to a baseball game as part of his Chooch's Chicos program. This year, ACLAMO students were thrilled to meet Ruiz and have him autograph their t-shirts.
[h2title title="VANGUARD EDUCATES MIDDLE SCHOOL STUDENTS"]
As part of ACLAMO's Summer Bridge Program, volunteers from Vanguard offered middle school students the opportunity to participate in Latin American Diversity Expo, a structured experience to teach research, public speaking and Latin American culture.
Students were divided into small groups with a Vanguard volunteer working with each team. Each group selected a different Latin American country and over a period of weeks group members researched facts about the chosen country and prepared an oral and written report.
The culmination of their work was a report day in which each group presented the results of the research. Vanguard then awarded each participant with a certificate, acknowledging successful completion of the program.
[h2title title="STUDENTS ENJOY LEGOS AND STUDY THE HUMAN BRAIN AT THE FRANKLIN INSTITUTE"]
Thanks to support from Erin Zimmerman, Director of Individual Giving at the Franklin Institute, 76 Summer Bridge students enjoyed a day of investigation and learning at the Franklin Institute, including bus transportation and lunch.
In preparation for the visit, ACLAMO teachers introduced students to the human brain, including lots of information and student artwork. Pictured are Summer Bridge student Jennifer, showing her drawing of the human brain to teacher assistant Katie Kirby, a sophomore at Towson University and returning for her second year as a volunteer in Summer Bridge.
[h2title title="TEAM BUILDING"]
With Summer Bridge behind them and a busy fall schedule almost ready to begin, Executive Director Nelly Jimenez-Arevalo wanted to have a time with her team to relax and reflect. Thanks to support from Robert Gutowski and his staff, they were able to spend a delightful morning at the Morris Arboretum of the University of Pennsylvania.
ACLAMO teacher Marla Benssy reflected, "It was a wonderful opportunity to reconnect as a staff while we meandered through the beautiful backdrop the Arboretum provided."
[h2title title="CITIZENS BANK AND PFIZER PROVIDE SCHOOL SUPPLIES"]
Two of ACLAMO's corporate partners donated important items to help students prepare for the school year. Citizens Bank and the Pfizer Collegeville Latino Colleague Resource Group both provided school backpacks filled with classroom supplies. These were distributed at ACLAMO's Norristown and Pottstown locations.
[h2title title="HEALTH RELATED INFORMATION FOR POTTSTOWN RESIDENTS"]
With funding from the Pottstown Area Health and Wellness Foundation, ACLAMO Family Centers offers daily delivery of vital health information at its Pottstown office. However, at the beginning of each school year a special health fair is held.
This September, visitors were able to speak with representatives from Community Volunteers in Medicine, Community Health and Dental Care, Maternal and Child Health Consortium, the Maternity Care Coalition and Phoenixville Hospital. Refreshments were available for all, children enjoyed face painting by Ursinus College students and Phoenixville Hospital provided blood pressure checks.
The event was organized by Maricruz Clemens, ACLAMO's Assistant Case Manager and Pottstown resident. ACLAMO Executive Director Nelly Jimenez-Arevalo and Board President Houghton Kane were on hand to enjoy the event.
[h2title title="ERWIN WENNER AND THE BLUEFISH THEORY"]
Erwin Wenner is a soft spoken man with one of the friendliest demeanors imaginable. Yet he has learned to survive in one of the toughest business environments – banking. He says that his success is partially due to the fact that he understands what he calls the "bluefish theory". Erwin explains that a bluefish is an aggressive species, which grows by feeding on smaller fish in its own school. The larger bluefish then spawn and start the process all over. The small fish are always eaten by larger fish.
Wenner has found that the bluefish theory applies nicely to the banking world, where he swims with a great deal of agility and success. After graduating from Ursinus College, he learned about banking by working for some ten years with American Bank watching as it became the original Meridian Bank. He then administered a region for Industrial Valley Bank which ultimately became Wells Fargo.
Interested in getting into true community banking as an owner, Wenner assembled some of his best clients and together they launched Security National Bank in Pottstown. Always mindful of the bluefish theory, Erwin saw an opportunity and sold Security National Bank to Harleysville National Bank, which is now First Niagara Bank.
Erwin then became CEO of the Bank and Trust Company of Old York Road, which was acquired by PNC Bank. After a time administering the Philadelphia Commercial Division of HSBC, he became Vice President of New Century Bank in Phoenixville and then moved on to become Senior Vice President at the new Meridian Bank.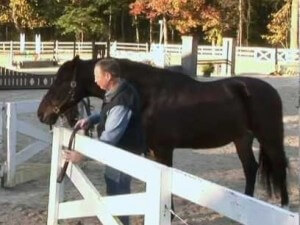 While his career reflects the bluefish theory, Erwin is actually an accomplished equestrian. One of his most enjoyable experiences was a weeklong horseback trip through Cody, Wyoming Yellowstone National Park.
He also is engaged in giving back to the community. In addition to supporting ACLAMO, he was for several years the non-medical administrator of World Blindness Outreach and personally launched its first mission to Nigeria, where he worked in support of a team of doctors who performed cataract operations.
Meridian Bank is a loyal supporter of ACLAMO Family Centers. When Erwin discovered that a former professor from Ursinus College was on the ACLAMO board, it only deepened this partnership.
"I have enjoyed reconnecting with board member Houghton Kane through our mutual commitment to ACLAMO Family Centers," Wenner relates. "Meridian Bank and I are very pleased to partner with ACLAMO by supporting its great programs to strengthen the Latino community."