ACLAMO'S 40th Anniversary
Celebrate with us on April 30
Food, Music and Conversation
Here are samples of the establishments coming to offer you food and drink. All in support of ACLAMO Family Centers.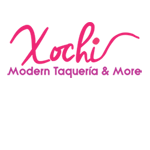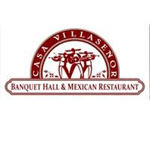 Okee Dokee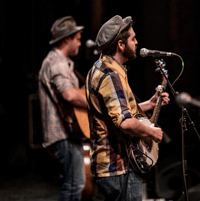 One of the goals of the ACLAMO partnership with Montgomery County Community College (MCCC) is to enrich ACLAMO students' cultural experiences.
The richness of American bluegrass music is what ACLAMO students enjoyed when they attended the Okee Dokee Brothers concert on March 11.

The concert offered banjo, guitar and fiddle music as a part of MCCC's Young Arts Explorers – Family Series. The experience was organized by Brent Woods, MCCC Senior Director of Cultural Affairs and ACLAMO board member.
Healthcare is Serious Business
As heated debate over health care reform continues in legislatures around our land, the hardworking staff and volunteers at ACLAMO remain fixed on their primary health care goal: to stand firmly on the side of our families and the dedicated health care providers of the Delaware Valley.
People with a cultural and linguistic background different from those which predominate in the Delaware Valley face several challenges: adopting a healthy life style, obtaining information about available health services, establishing an accurate exchange of information with health care providers, and knowing how to properly use prescribed medications and therapy.
Throughout its 40 year history, ACLAMO has assisted in these areas. However in 2017 a $90,000 grant over 19 months from HealthSpark Foundation has allowed Executive Director Nelly Jimenez to take ACLAMO to a much higher level of health care support.
Based on the "Promotora" model and coordinating carefully with area health providers, ACLAMO is moving to establish a program which will ultimately place a team of trained health workers in the community to assess needs, provide health education, facilitate communication with medical staff where needed, and insure that individuals and families, regardless of linguistic or cultural differences, are able to take full advantage of available health services. In this program, ACLAMO will partner with local hospitals, the Norristown Regional Federally Qualified Health Center and managed care organizations.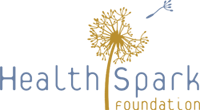 ACLAMO Board Vice President Dr. Gail Rodgers is enthusiastic. "With the experience and commitment to community health which Nelly Jimenez brings to this project and with the great encouragement and support from HealthSpark Foundation, ACLAMO can now become a major player in advancing health care, especially of Latino families, in and around the Norristown area."
Build-It Bus Visits ACLAMO
On an usually warm day in early March, ACLAMO students trooped outside to the ACLAMO parking lot. They were given safety goggles, safety instructions and then led in a variety of woodworking exercises by volunteers from Build-it Bus, a woodworking workshop on wheels that travels to underserved communities.
In addition to providing new experiences for ACLAMO students, the exciting feature of Build-it Bus is that it results from collaboration between the Center for Creative Works (CCW) and Haverford College. CCW is a studio art program for individuals with intellectual or developmental disabilities (IDD). Build-it Bus instructors are individuals with IDD who have been trained by CCW and provide children with experiences and skills in woodworking and art.

"ACLAMO is very excited to partner with these wonderful organizations," affirms Executive Director Nelly Jimenez. ""With this partnership, we all win!""
Awed By Natural Connections
"If you cut those branches and bring them into the house, they will look lovely. But they won't produce any peaches!"
Morris Arboretum's Liza Hawley still remembers that common sense comment her grandfather made when his wife suggested that she might use flowering peach blossoms as part of a floral arrangement. Today, her grandparents' concern for nature forms part of the foundation which supports L
iza's passion for teaching about plants and nature.

"I want every kid to have a sense of how connected everything is in nature," Liza explains. "We humans would not be here if it weren't for the many ways all of nature works together. It is awe inspiring."

Visitors to Morris Arboretum also find Liza Hawley inspiring as she shares her contagious excitement for educating people about the importance of appreciating and protecting the natural world around them.

Growing up in North Carolina amidst a family which loved nature and the outdoors, Liza's ending up at a place like Morris Arboretum was almost predictable. After several different jobs following graduation from Appalachian State University, including some exciting years in Chicago, Liza began graduate work at North Carolina State University. That led to an internship at Morris Arboretum where, 19 years later, she is Assistant Director of Visitor Education and Youth Programs. In 2016, Liza first learned of ACLAMO Family Centers when Wells Fargo Bank agreed to fund a multiweek summer program for ACLAMO students at Morris Arboretum.

"ACLAMO has been a great partner," Liza enthuses. Our teachers absolutely love working with the ACLAMO students. The children really enjoy the expanse of trees and other plants here at Morris and the variety of educational activities we provide. We are working with ACLAMO to actively seek funding so that we can continue to offer our program with ACLAMO students this coming summer."