ACLAMO Monthly Newsletter
Summer Programs
Our summer programs are in full swing hosting students in grades K-12 at multiple site locations. It has been an exciting few weeks to see our students learn and enjoy different activities throughout our summer camps. Our students have been able to go on daily walks where they learn by touching and experimenting with nature.
Our Pottstown Summer Bridge Program received a visit from Exelon Generation volunteers who came to teach the students how the electrical plant works! They experimented with different equipment and learned in the process.
Our teen students participated in a bike riding day along the Schuylkill River Trail as part of the Splendid Wellness Day Series sponsored by CHOP!
Students at another site location, Elmwood Park Zoo, were able to enjoy the obstacle course and rope ride!
Students in grades 6, 7, and 8 enjoy their time at the Morris Arboretum of the University of Pennsylvania learning about composting and gardening.
Thank you to all teachers and parents and all those who support us so that our children have the opportunity to be children!
To see more about the fun our students are having, watch our video here!
Vaccine Clinic
Thanks to our vaccination team for going to support the Montgomery County Immunization Coalition and the Montgomery County Office of Public Health in the event at the Elmwood Park Zoo!
ACLAMO is also part of the PA Department of Health's digital campaign with the Mendoza Group to share important vaccine information! Follow our hashtags, #ACLAMOHealth #wehavethepowerpa #ACLAMOSalud!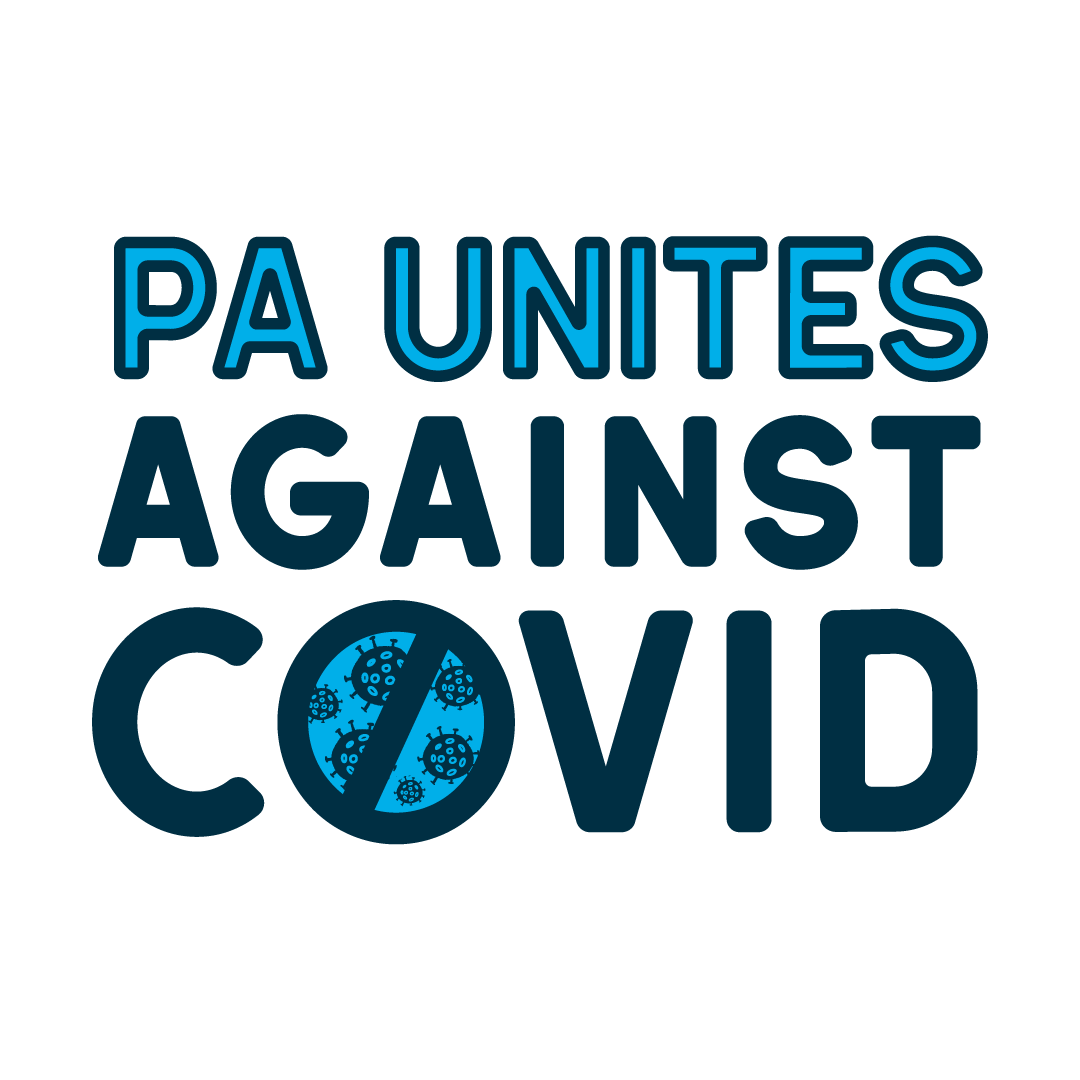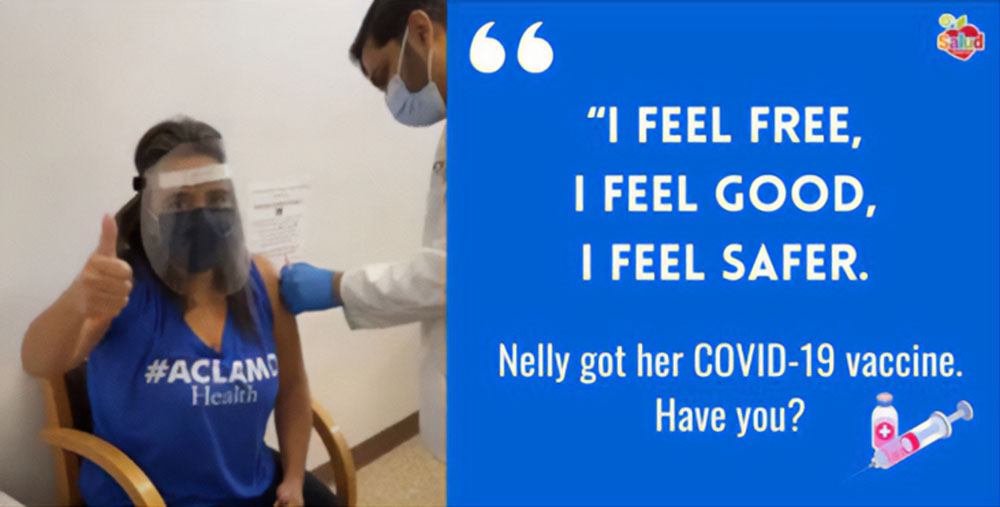 Salud America interviewed ACLAMO's CEO and Executive Director, Nelly Jimenez-Arevalo, about her experience receiving the COVID-19 vaccine, as well as discussed her role as an activist in the Latino community around vaccine outreach. You can read the full article here!
Our Community
ACLAMO has been supporting families financially throughout the COVID-19 crisis in emergency housing and utility assistance through our ERUC Housing Program. Our housing counselor, Dulce Juarez (pictured right), recently provided assistance to a family in need of our services.
Joe is married to his wife, and they have 2 children together aged 2 and 4. Also living in their household was Joe's grandmother. As a result of COVID-19, his wife was laid off, and his hours were reduced significantly. In February 2021, Joe's grandmother died due to COVID-19, and he had to cover all funeral related expenses. At that point, he couldn't afford his rent and his household faced an eviction notice. ACLAMO's housing team received his application for emergency rental and utility assistance, and he was assigned a housing counselor. ACLAMO approved his case, paying 9 months in rental and utility assistance for a total amount of $8,775, settling his eviction notice.
Fortunately, he and his wife were able to return to work, finding better paying jobs in the home health care industry. When he received the news that his case was approved he emailed his housing counselor and said, "You really made my day. Thank you so much. 10 years ago today I lost my mom, and life has been really rough without my mom and the recent loss of my grandmother. I really appreciate this, you have no idea."
ACLAMO is always committed to serving our clients and leading with love. We are grateful for the opportunity to make an impact in the lives of those we serve.
Are you or someone you know struggling with the impact of COVID-19? Check out our services tab here.
ACLAMO's Advocacy Corner
Lead Remediation
ACLAMO is a part of the Lead Paint Hazard removal program through the Montgomery County Office of Public Health, and is working with occupants and landlords to identify lead based paint hazards in homes in the borough of Lansdale and Pottstown. If you reside in those residences and feel that your home might contain lead hazards, please apply to get connected with an ACLAMO housing counselor by clicking here.
PA Schools Work Campaign
ACLAMO is actively involved in the fight for fair funding in PA public schools through the PA Schools Work Campaign.
The campaign will be hosting the following Lunch & Learn Webinar: Back to School, Back to Court – the PA School Funding Lawsuit. Join us on August 11th at 12 pm for this free online webinar with attorneys leading the school funding lawsuit to hear the latest updates as the trial approaches, what this case could mean for public education in Pennsylvania, the history behind underfunding and funding disparities, and how you can support the effort for adequate and equitable funding. Click here to register.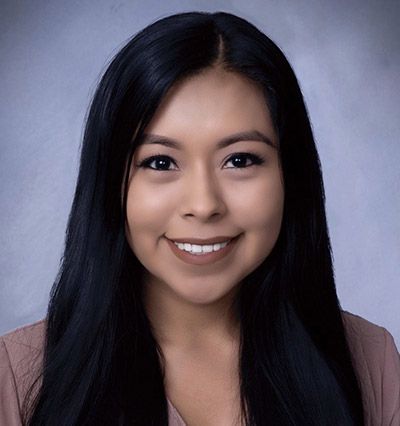 Maeve King
Housing Stability Coach Program Manager
Maeve is originally from Scranton, PA and graduated from West Chester University with 3 degree in Spanish, German, and Political Science/International Relations. She has been working for ACLAMO since January 2021, and her favorite thing about our organization is the opportunity to help so many people!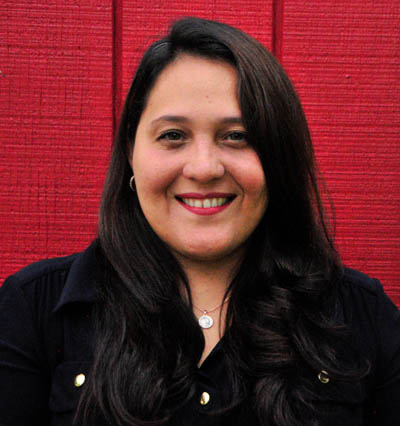 Ana Roman
Health and Wellness Manager
Ana Roman is originally from Puerto Rico and has been with ACLAMO for the last 5 years. She was recently nominated for Al Dia's Forty Under Forty which celebrates impressive young professionals making a positive impact throughout the Philadelphia region. You can read the article here.